The benchmark for robot covers
Since 1988, ASP has been designing and producing made-to-measure covers for robots from specific, highly resistant materials.
Water, sand, acid, paint, shaving, molten metal, and splashes from diverse products, whatever the type of protection you need, ASP has the perfect solution that will enable you to install your robot in a hostile environment and reduce maintenance costs.
An international company
Through in-depth experience and top level technical skills, ASP plays an active role in a number of different markets all over the world: nuclear, chemicals, agro-food, aeronautics, domestic equipment and, in particular, the highly robotized automotive industry.
Our commitment to quality
ASP covers are the result of more than 30 years of experience. From the protection of a few axes, to auxiliary axis integration, the developed solutions are modular, water resistant for washing chambers, and can be pressurized for complete robot protection.
Throughout the manufacturing process and in compliance with the ISO 9001: 2015 standard, ASP applies extremely rigorous in-house procedures to inspect raw materials and monitor production tools, which are compatible with painting processes.
From the expression of the requirement to the installation of the covers on site, our sales technicians are your unique and preferred contacts. Their skills associated with an effective after-sales service (maintenance and repair of covers in our workshop) guarantee you outstanding customer service.
The manufacturing process
Our Methods Department follows the instructions provided by our sales engineers to design all the components of a solution (covers, hoops, rotating rings, air conditioning, etc.) using high performance CAD tools that are compatible with market standards.
The implementation of these techniques (seams, welding, gluing, etc.) is entrusted to our Manufacturing Teams, composed of highly qualified and specialized staff. In specific cases or new applications, our laboratory is involved from the beginning of the design phase to incorporate your most advanced specifications
Throughout the manufacturing process, the components of a cover are checked to comply with your criteria (in particular, paint quality).
Finally, we assemble the cover on the robot and conduct in-cycle validation to ensure you have a solution that perfectly matches your requirements.
Automotive industry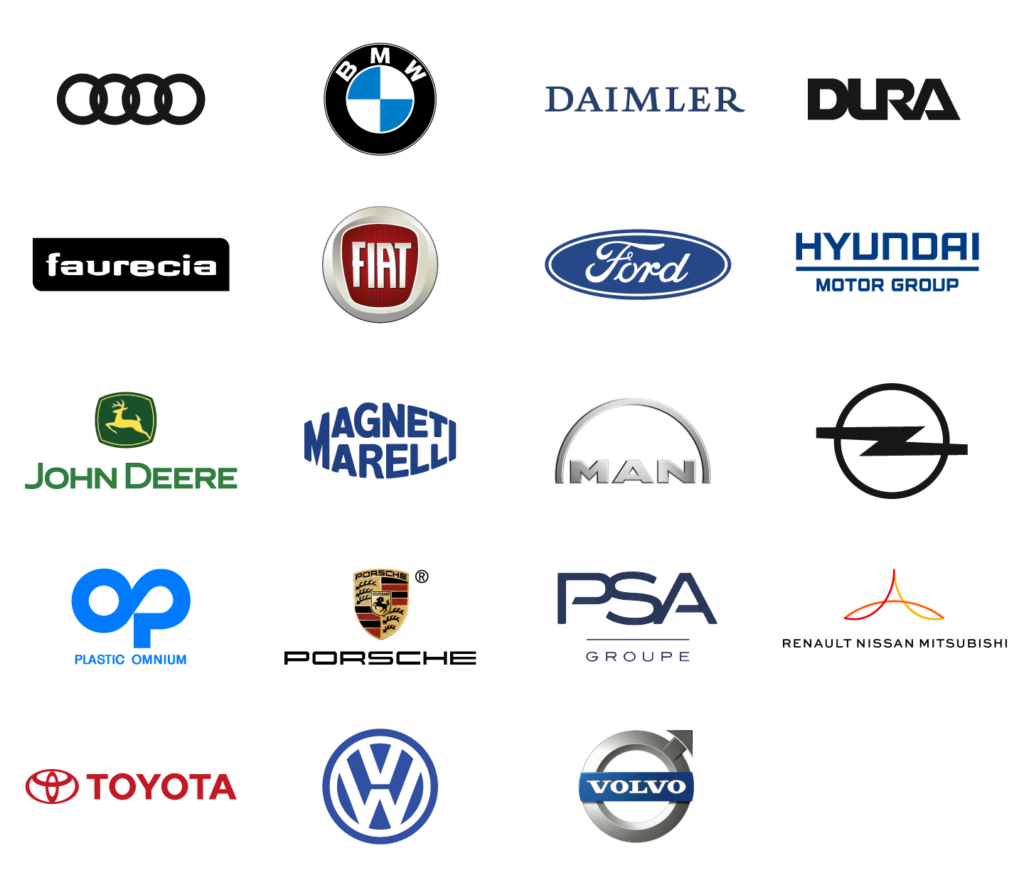 Surface treatment

Food industry

Aviation

Automation

Welding sector